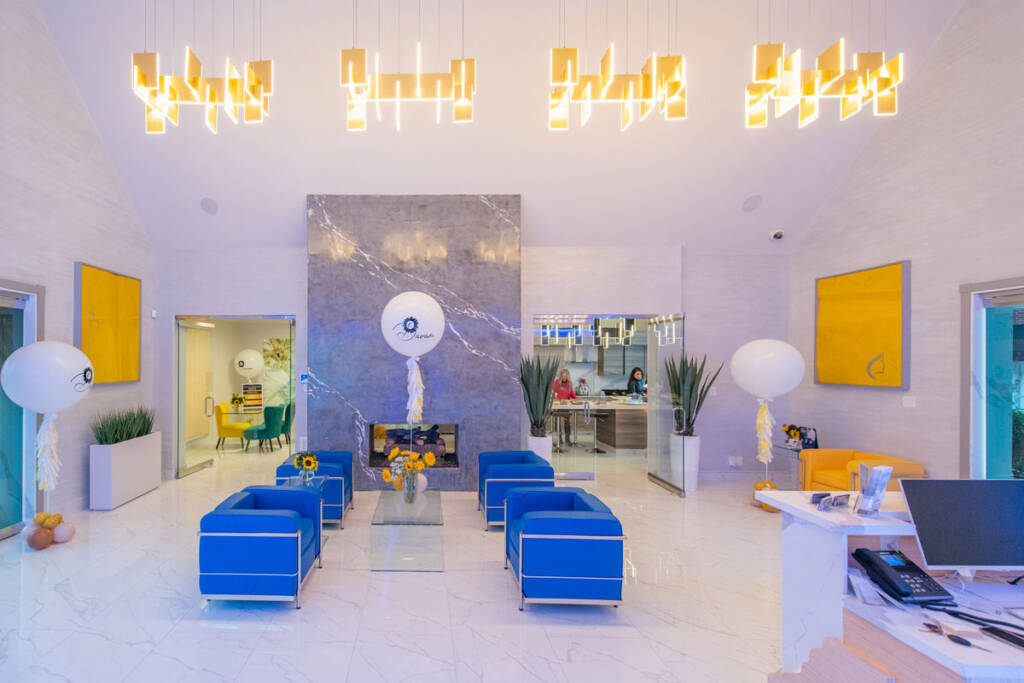 Welcome to Davam Aesthetics
Welcome to Davam Aesthetics
Discover the future of skin enhancement leveraging High Energy Rapid Output™ technology. This advanced treatment promises faster and more significant results.
Rediscover your natural beauty with our expert dermal filler treatments to enhance your facial contours and restore a youthful, refreshed appearance.
Indulge in the ultimate skincare luxury with Diamond Glow, a cutting-edge treatment that exfoliates, hydrates, and rejuvenates your skin, leaving it luminous and flawless.
Experience skin rejuvenation at its finest with Vi Peels, your key to a radiant, youthful complexion.
Elevate your skincare routine with the SkinPen, the ultimate tool for achieving smoother, more youthful skin.
Turn back the hands of time and embrace a refreshed look with Botox®, the renowned treatment for smoothing wrinkles and achieving a more youthful appearance.
Discover the secret to radiant, healthy skin with our exceptional skincare line, meticulously crafted to nourish and revitalize your complexion.
Achieve your desired body contours with CoolSculpting®, a non-invasive fat reduction treatment that freezes away unwanted fat, leaving you looking and feeling your best.
Experience a smoother, more youthful appearance with Dysport®, the trusted injectable treatment that effectively reduces the appearance of wrinkles and fine lines.
IV therapy directly administers fluids, vitamins, minerals, and medications into the bloodstream through an intravenous line, providing rapid and adequate hydration and nutrient delivery.
A lip flip is a non-surgical cosmetic procedure that uses neuromodulators, like Botox, to subtly enhance the appearance of the upper lip by relaxing the muscles around it, creating a fuller and slightly lifted effect.
But don't take our word for it
I just received my Diamond Glow treatment! So excited and thankful to have this service. The skin on my face already feels so good and I can tell a difference. Keegan was so wonderful and helped me understand how to take care of my skin. Everyone is so sweet and kind. Definitely recommend!
Everyone was AMAZING! The office & atmosphere was beyond impressive!! Office staff made sign-in & check-out seamless. Dr. Khia took time to listen completely and intently, showing genuine interest and understanding. Based on our discussion,
Big thumbs up to DAVAM Aesthetics group for the excellent services rendered. They have a strong knowledge of the skincare products that they introduced. They give their clients the full information about the skin care regimen. I was well taken cared of. Kudos and keep up the good work. NP Khaye, thank you so much for the good services.
As soon as I walked in I was greeted with a smile and friendly receptionist. Kai is sincere, friendly, fun and very informative and Amy is very sweet and fun as well. I enjoyed my time here and I will definitely be back. The office is very clean and smells wonderful.
I've been going to Davam aesthetics for my diamond glow facial. Everyone is super friendly! Khai, the NP, recommended a serum that's more suitable for my sensitive skin. Very tailored services and they make sure you get the best care possible!
I absolutely love visiting Davam Aesthetics. They have the kindest staff, with the warmest welcome. We have so much fun trying all the latest technology in anti-aging. I absolutely trust them because they are true medical experts.
I've had two facials with Keegan and it has been so relaxing and my skin always glows afterwards! Keegan is wonderful and I highly recommend the diamond glow facial treatment I've had the vitamin C serum and I've gotten so many compliments on my skin through coworkers afterwards!
Davam Aesthetics was an Excellent experience. Beautiful tranquil office. All thee ladies were beautiful and knowledgeable and FUNNN!. I like a good laugh no matter the circumstances. I'm new to Texas (6 days ago) and this by far was thee best experience.
Wow, just wow. The ambiance of this clinic is incredible. Keegen Barboo, PA did an amazing job on my botox and lip fillers. The entire staff at Davam Asthetics is so warm and welcoming. This was my first time getting work done on my face EVER and they all made me feel so comfortable.